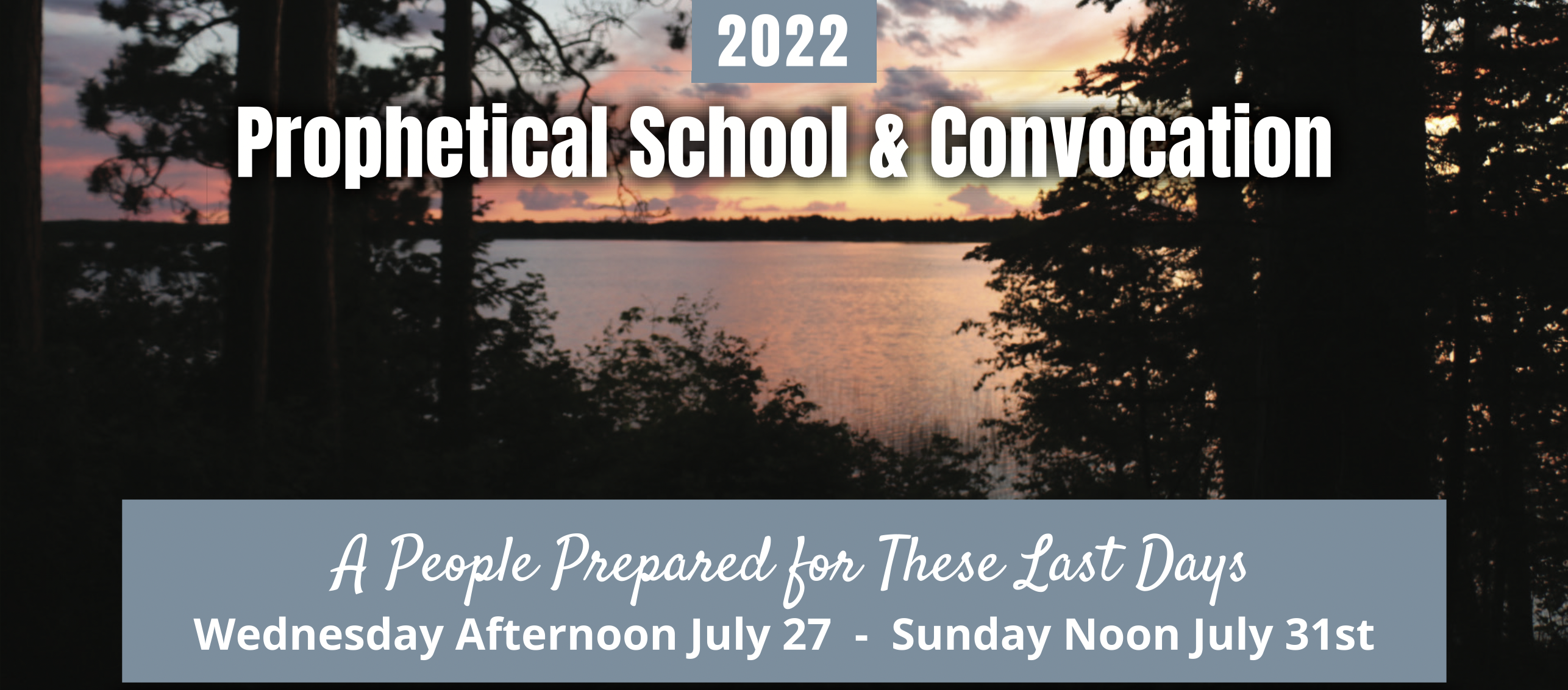 Greetings brothers and sisters!
It's always a bit of a challenge to come up with a fitting title for the annual conference, one with a prophetic end-time emphasis and one with a broad enough scope for a multi-speaker event. This year, when the online participants of God's Foretold Work met in a Zoom meeting to discuss this, the Lord directed them toward themes of recent Saturday evening online meetings by which folks were particularly blessed and encouraged. Consensus came when they heard:
"God's Foretold Work: The Everlasting Gospel"
Revelation 14:6  "And I saw another angel fly in the midst of heaven, having the everlasting gospel to preach unto them that dwell on
the earth, and to every nation, and kindred, and tongue, and people…"
May the Lord bless both the words brought forth and every hearing heart. Let's pray that we will leave this conference
with health, hope, encouragement and His gracious preparation of our hearts and minds for the days to come!
Conference at Camp Courage North, Lake George, MN
GOD'S FORETOLD WORK: The Everlasting Gospel
July 27th afternoon to July 31st morning
Families with children are welcome!
Cost for Overnight Campers
$215 per person for July 27th- July 31st
Children under 3 yrs are free
Includes conference, food, lodgings, use of camp facilities & equipment, including water fun equipment.
(Children must be accompanied by a parent or appointed adult at all times)
Email us at bemidji.summer.conference@gmail.com
Day Rate: $15 per person per day. Kids under 3 free
Day rate does not include cost of meals.
Blessings!
Adam & Cheryl
218-760-1875 cell
218-766-9012 cell
218-224-3568 home
We would appreciate it if you could direct emails to bemidji.summer.conference@gmail.com (Keeps everything together in one place. Thanks!)
Camp Courage North Website:
https://truefriends.org/locations/camp-courage-north/
37569 N Courage Dr.
Lake George, MN 56458
Take a tour and let us know what you think of Camp Courage North.